Orders
You can order our products at one of
our dealers
, or
directly at TentLabs
. Customers are encouraged to buy at our dealers. Otherwise visit
our webshop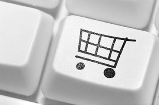 We do not have a shop, other than a webshop. In case you want to visit us, please call or mail so we can make an appointment.

Conditions
Read our
conditions of sales
here
Prices
Prices are given both excluding and including VAT:
• EU countries are charged with 19% VAT on my invoice
• Non EU countries do not pay VAT but are charged by local customs when goods arrive in their respective countries
VAT does not aply to shipping cost and bank transfer cost
Payment
Payments shall be made in advance and may take place by one of the following options:
Transfer money to my bank


Fortis Bank
Hoogstraat 39
5615 PA Eindhoven
The Netherlands
Account number 808697358
IBAN: NL35FTSB0808697358
BIC / Swift: FTSBNL2R
Attn. Guido Tent
Banks charge money for abroad transfers. Please assure that all bank and transfer cost are covered at your side.
Transfer money using my Paypal account


Paypal
Paypal charges money for the transfer. Please add
4
% to the total to cover fees charged by Paypal. Note that
only
this account
accepts payments. Please explicitely state the total order and shipping address in the Paypal transfer.
We do not accept cash payments
Currency
Payments shall be carried out using euro's. You can find the exchange rate as per the date of payment. Use:
http://www.xe.net/ucc/
to convert currencies but most banks and Paypal offer the option to pay in euro's.

We do not accept payments in other currencies

VAT
If you are outside EU, you don't pay VAT to Tentlabs, but at customs when goods enter your country. We are enforced to declare the total value on each shipment, don't ask us to declare lower values. Companies with a VAT number, please state when ordering.
Shipment
Shipments will start only after full payment has been received. Delivery time depends on chosen shipment options and country of destination.